Falcon Tenders is the apex builder of high performance superyacht tenders. It produces custom limousines and open crewed launches for the discerning yacht owner. Crafted with passion, designed to inspire. Falcon Tenders brings heritage boatbuilding to the bespoke yacht tender market.
Our Company Values
Underpinned by British craftsmanship
Falcon Tenders is headed up by Mark Pascoe and Dean Stoneman, both legacy names in boatbuilding and powerboat racing. The finest yacht tenders are designed, developed and manufactured at its 2,300sqm custom composites manufacturing facility in Southampton, UK. Underpinned by British craftsmanship, defined by proven powerboat engineering, large-scale production is paired with the quality finish of a family business.
The highly skilled workforce comprises 150 years' combined experience in traditional shipbuilding. Collectively, the team has built hundreds of tenders for some of the world's most impressive superyachts. In fact, Falcon Tenders takes its name from Mark Pascoe's involvement in the building of two custom tenders for the iconic S/Y Maltese Falcon in 2005.
A Little Of Our Story
Award-winning team
As a company, Falcon Tenders is motivated by a passion to create something special. Over the past 25 years, the award-winning team has honed techniques and fine-tuned specific skills to build boats that deliver on comfort, performance and owner experience. The result is top tier design combined with bespoke workmanship to produce tenders of unrivalled quality. Step aboard a Falcon tender today and take flight.
See Our Story
Falcon Family
Meet Our Team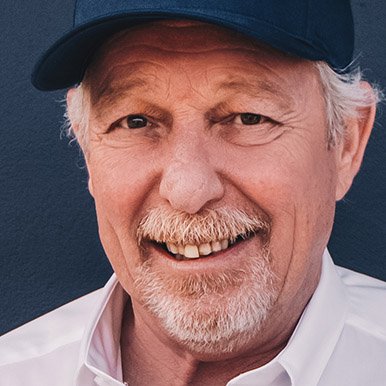 Mark Pascoe is someone who needs little introduction in the superyacht tender business. He started out manufacturing hi-performance sports boats for Southampton-based Cougar Marine. The brand was world renowned in high performance powerboat racing in all classes from inshore right up to Class-1 offshore. This aluminium Cougar US1 46 was particularly notable for winning the world championship in Key West; running at speeds of 90mph, the triple-engine 46 foot composite boat doubled as a highly sought after pleasure craft ideal for tearing around St Tropez.
It was during this time that Mark enjoyed personal success in Class-1 offshore racing. He ran various race teams, including the official Lamborghini team, and raced alongside Steve Curtis, MBE (eight time offshore powerboat racing World Champion) Charles Burnett III and Richard Carr.
Mark took the knowledge he acquired in building powerboats and applied the engineering and immaculate finish to a range of RIBS and hi-performance sports boats, which he produced with a small, dedicated team of skilled craftsmen under Mark Pascoe Sport RIBS. The company enjoyed large-scale expansion over the following five years, with its range of 7-10m Sport RIBS spearheading the success of the company.
The seminal moment in Mark's career came in 2005 when, as General Manager of Pascoe International, he oversaw the production of two custom tenders for the legendary S/Y MALTESE FALCON.' Mark eventually re-joined Pascoe International as Production Manager, overseeing the build of more than 200 Superyacht tenders.
In 2021 Mark began a new chapter in his career and established Falcon Tenders, which looks to build the very best superyacht tenders on the market.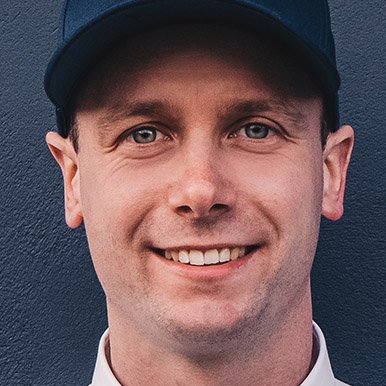 Dean Stoneman is best known in motor racing for being the 2010 FIA F2 champion and testing with the famous Williams F1 team before further international victories in FIA GP3, World Series 3.5, Porsche Carrera Cup and Indy Lights in the USA. Dean is the reigning 2020 Lamborghini Super Trofeo Champion. Away from motor racing Dean has built a solid reputation in producing a series of stunning XSMG powerboats for customers all over Europe. His father Colin raced boats at a high level and was crowned the 1995 4-Litre Off-shore Powerboat World Champion, something which inspired a young Dean to go on to secure the 2012 P1 Powerboat title in dominant style; winning all but one of the six rounds. His eye for quality and attention to detail are clear hallmarks of each craft, something that he will be applying to the ethos of Falcon Tenders.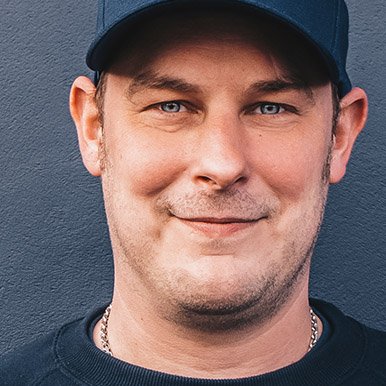 Paul comes from a family synonymous with the boat and marine industry. From a young age he and his brothers grew up in and around boats of all kinds. From playing in 2m dinghies to working and operating his father's 18m trawler, his whole life has been about being on the water and understanding marine vessels.
Paul attended City College in Southampton to obtain a valuable shipwright and joinery apprenticeship. From there, a young Paskins began a journey of experience working with some of the best boat and powerboat builders around Hampshire.
Paul has a superb appreciation of the industry, working his way up as an apprentice on the workshop floor to Manufacturing Manager in his previous position at a leading tender producer. In his latest role at Falcon Tenders, there is no one better to execute the vision of the company to design and build superyacht tenders of supreme quality and innovation.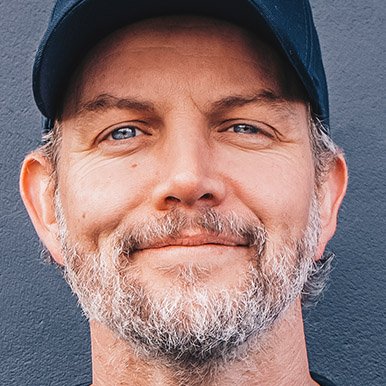 John Rowe comes from a family with a rich history in marine and engineering.
He started his career in boat building aged 15, which inspired him to seek and obtain a full apprenticeship where he gained in-depth training and understanding of working with a range of engineering techniques, craftsmanship and tooling.
He has a superb resume of experience across the boatbuilding spectrum, including hydraulics, fabrication and final drive solutions; stern tube and engine alignment /drive shafting.
John's introduction to the world of tenders came via working with a respected RIB producer where he obtained great insight into this sector.
Most recently, John formed a valuable part of Mark Pascoe's team for over 14 years building some of the best superyacht tenders on the market.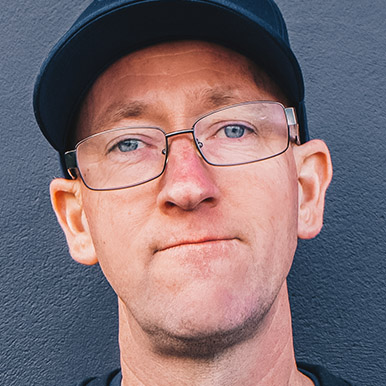 Brett Leitelmayer has not been too far from boat building since leaving school in Windsor.
He started with work experience at a young age, before moving on to a full four-year apprenticeship learning the craft of traditional wooden carved boats in Littlehampton, UK.
Brett then moved on to RIBs, transferring his skills to the art of building rigid inflatables for a variety of companies both in the UK and Europe.
With a strong reputation for precision and workmanship, he was introduced to the world of superyacht tenders, producing high-end components for a leading manufacturer, and was picked up by Mark Pascoe to build superyacht tenders for over thirteen years. Contact us to talk about your project
Developed and manufactured in the UK